Top 5 Best Laptops to buy in 2020
Looking at the current market state to buy a laptop is a challenging task. The Laptop company's inventions are making happy customers as they are providing all the features in every range of prices. The companies are providing all high-end features in a basic version of the laptop with a low-budget range and giving the experience of a high-budget laptop. Comparing to the power and the ability maybe a question. However, a middle-class person can afford these low-budget laptops and experience all the features a high-end laptop gives. So here are Top 5 Laptops which provide you all the features and experience required for your needs.
Top 5 Best Laptops to buy under Rs 30000
Hp Chromebook 14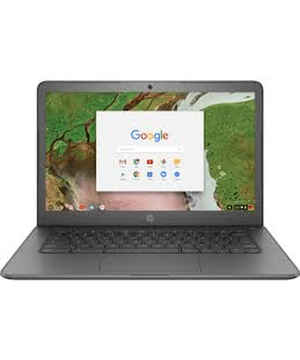 POWER TO WORK AND PLAY ALL DAY: All the power you need to stay productive and entertained on a seamless Chrome experience with Battery life of up to 12 hours. APPS: Access to favorite apps from Google Play like Google Drive, Gmail, YouTube, Amazon Prime, Evernote, Slack, Infinite Painter, Lightroom, Whatsapp, MS Office and many more. PROCESSOR: Intel N3350, 1.1GHz base processor speed, goes up to 2.4GHz, 2 Cores, 2MB Cache. DISPLAY: Touchscreen 14-inch diagonal HD SVA micro-edge WLED-backlit (multitouch-enabled) edge-to-edge glass (1366 x 768)
MEMORY & STORAGE: 4 GB DDR4-2400 SDRAM | HARD DRIVE: 64 GB eMMC | Expandable up to 256 GB | 100 GB Google Drive storage
SPECIFICATION
OS
:
Chrome
Display
:
14″ (1366 X 768)
Processor
:
Intel Celeron N3350 | 1.4GHz
Memory
:
64 GB NA/4GBGB DDR4
Weight
:
1.54
Dimension
:
NA
Graphics Processor
:
Intel HD Graphics 500
Price
:
₹23990
ACER ASPIRE 3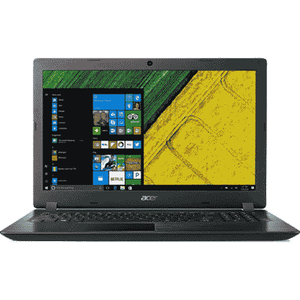 The Acer Aspire 3 is a basic little laptop for the budget buyer. Priced just below 20K, the Aspire 3 is not really a performer in any way but is powerful enough to handle all day-to-day tasks with ease.
SPECIFICATION
OS
:
Windows 10
Display
:
15.6″ (1366 x 768)
Processor
:
Celeron | 1.1 GHz
Memory
:
500 NA/2GB DDR3
Weight
:
2.1
Dimension
:
381.6 x 259 x 21.6
Graphics Processor
:
NA
Price
:
₹19990
Lenovo IdeaPad 320E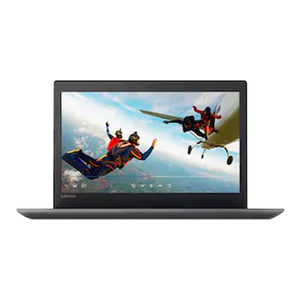 The Lenovo IdeaPad 320E has a 6th-gen Intel Core i3 CPU, 4GB RAM, and a 1TB HDD. It's not the fastest in an app-launch race, but it certainly gets the job done if you use the laptop for lightweight tasks like light browsing and word processing.
SPECIFICATION
OS
:
Windows 10 Home
Display
:
15.6″ (1366 x 768)
Processor
:
Intel Core i5 (7th Gen) | 3.10 GHz
Memory
:
2 TB SATA/8GB DDR4
Weight
:
2.2
Dimension
:
NA
Graphics Processor
:
NVIDIA GeForce 920
Price
:
₹25990
Dell Vostro 15 3581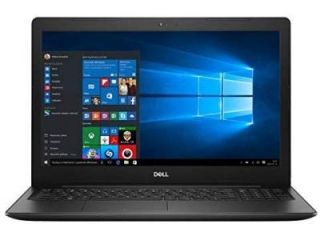 Dell Vostro 15 3581 (C553103WIN9) Laptop (Core i3 7th Gen/4 GB/1 TB/Windows 10) price in India starts from Rs. 27,990. The lowest price of Dell Vostro 15 3581 (C553103WIN9) Laptop (Core i3 7th Gen/4 GB/1 TB/Windows 10) is Rs. 27,990
SPECIFICATION
OS
:
Windows 10
Display
:
15.6 inches (39.62 cm)
Processor
:
Intel Core i3 (7th Gen)
Memory
:
4GB DDR4
Weight
:
2.4 kg
Dimension
:
NA
Graphics Processor
:
NA
Price
:
₹27990
Asus VivoBook 14 X409UA-EK341T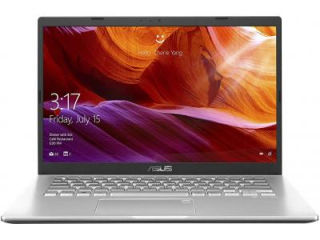 Asus VivoBook 14 X409UA-EK341T Laptop (Core i3 7th Gen/4 GB/1 TB/Windows 10) price in India starts from Rs. 26,990. The lowest price of Asus VivoBook 14 X409UA-EK341T Laptop (Core i3 7th Gen/4 GB/1 TB/Windows 10) is Rs. 26,990
SPECIFICATION
OS
:
Windows 10
Display
:
14 inches (35.56 cm)
Processor
:
Intel Core i3 (7th Gen)
Memory
:
4GB DDR4
Weight
:
1.6 kg
Dimension
:
NA
Graphics Processor
:
NA
Price
:
₹26990