India's top video-on-demand provider ZEE5 data breached, over 150 gigs of user data stolen by hackers
ZEE5 is an Indian video-on-demand service run by Essel Group via its subsidiary Zee Entertainment Enterprises. It was launched in India on 14 February 2018 with content in 12 languages. ZEE5 mobile app is available on Web, Android, iOS, Smart TVs, among other devices. ZEE5 had 56 million monthly active users in December 2019.
John Wick a hacker claims to have breached the systems for Indian video on demand giant ZEE5 and threatening to sell the database on criminal markets.
According to a report from Quickcyber, the hacker is found to be part of a Korean Hacking group that breached the ZEE5 systems. The hacker group was also spotted for planning to sell the breached data on Dark Web. In an email threat sent to Tagade(Quickcyber researcher), editors of major Indian newspapers, and employees of ZEE5, a hacker claiming to be "Korean Hackers" warned that they have breached Zee5.com and stolen a database with sensitive information.
The data breached from the Zee5 databases include sensitive data like recent transactions, passwords, emails, mobile numbers, email id, messages, etc.
Soon after the breach when the hackers contacted Tagade, they stated that they downloaded 150GB of "private data" from Zee5.com, including the site's source code, and are planning on selling it soon. As part of the proof given to Tagade, they shared images of a repository on bitbucket.org containing the stolen information.
[Image Source: Quickcyber]
The proof shared by the hackers to tagade shows that the breach might have taken place between February and March. As the matter stretched up, the hackers posted partial data from the compromised database, secret keys present in the live source code, references to their Atlassian board, and AWS bucket credentials. The hackers also claim that they have access to data of users from almost every state.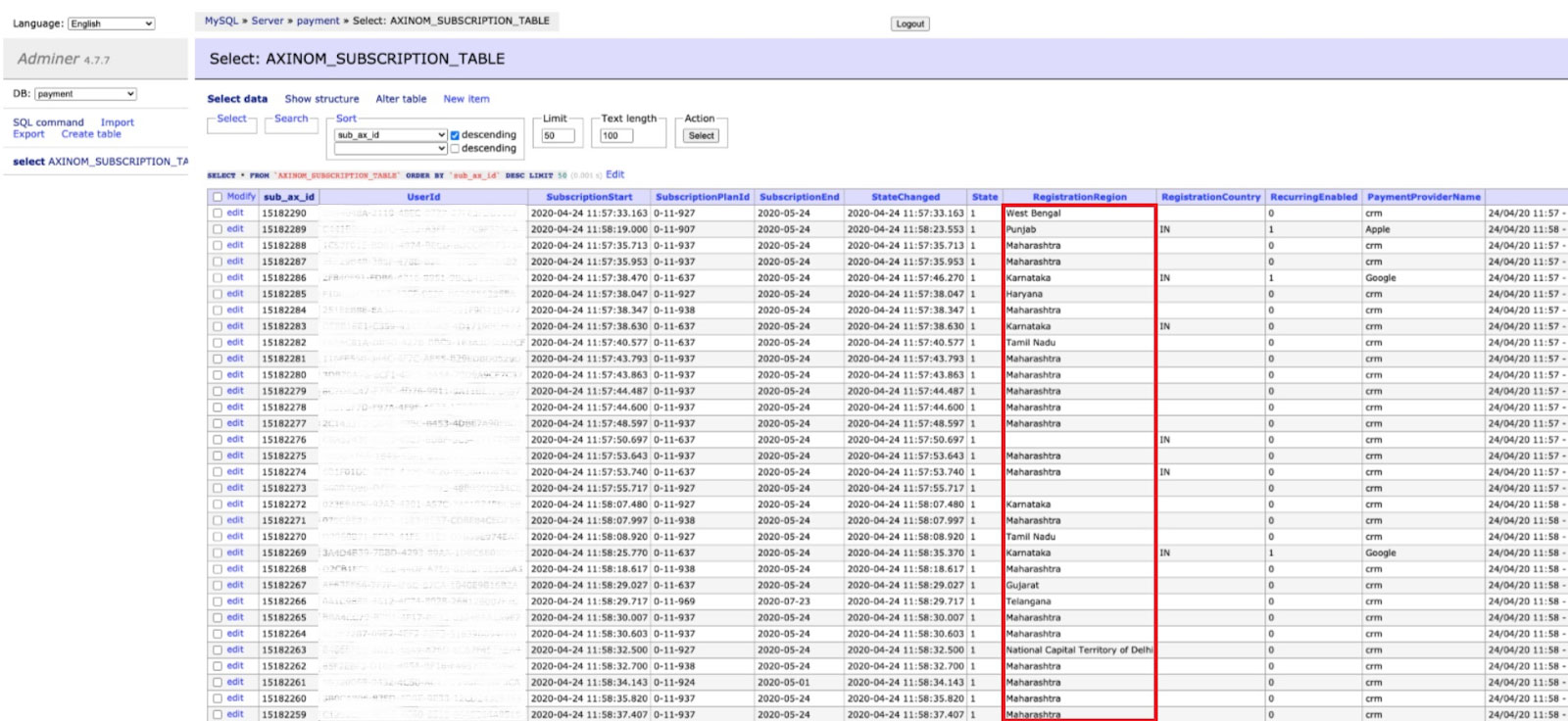 [Image Source: Quickcyber]
An email sent from the hacker to some Indian newspapers, and employees of ZEE5 states that they "will expose your database & code in public for open sale soon." The Email address used to send notifications is "hckindia[@]tutanota.com", Tutanota is a secure and encrypted email service that denies tracing the email.
The Indian video-on-demand company ZEE5 is yet to release an official statement on the breach. The only recommendation we can give is to change your account password and enable two-factor authentication if available. For more news on Cybersecurity and Tech subscribe to our newsletter from here