How to Unlock Bootloader on Xiaomi Android Smartphone
The bootloader is a program that starts whenever a device is powered on to activate the right operating system. It is therefore not only a trait reserved for Android but also one that can find out all devices with an operating, be it a smartphone, a tablet, a PC, etc. It may occur that a device, a computer for example, maybe equipped with two different operating systems (dual boot). In this case, either one or the other bootloader starts, depending on the user's preference or what has been pre-programmed to happen automatically.
How to Unlock Bootloader on any Xiaomi Smartphone:
Before starting you must follow the below-given steps:
Make sure you have taken a complete backup of your phone.
Install the working USB drivers for your device on your PC.
You should have at least 60% of the battery on your phone.
Also read: How to install TWRP recovery on any Android smartphone
Download the required files that are listed below to start the process
You need to download the following files to start the unlocking process.
Xiaomi Unlock Tool: Download here
USB drivers for Xiaomi smartphones: Download here
Note: Back up all your data before starting, as the risk of losing all of them is high.
Unlocking the bootloader you have to be patient as it takes more than 10 days sometimes for Xiaomi to give you permission to unlock your bootloader.
Unlock Bootloader on Xiaomi Smartphones-
Step 1-
Extract the downloaded Mi unlock tool suing WinRar, 7 Zip or any other tool.
Step 2-
Go to Settings > Additional Settings > Developer Options. Enable USB debugging and OEM unlocking.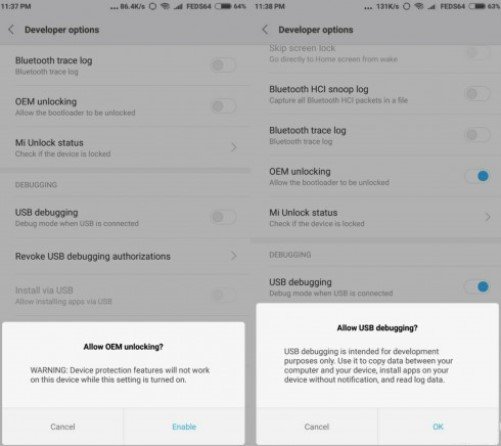 Step 3-
Next, go to Settings > Additional Settings > Developer Options > Mi Unlock Status. Log-in your Mi account in case if you haven't. Allow permission and then you will see a success message. If you don't, log out and log in again.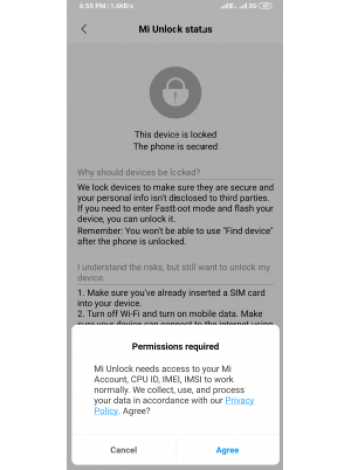 Step 4-
Now turn off your device and go to Fastboot mode. You can perform this task by pressing the Power button and Volume Down simultaneously.
Step 5-
Connect your PC and Xiaomi device with a USB cable.
Step 6-
Open "miflash_unlock.exe" and select "Agree".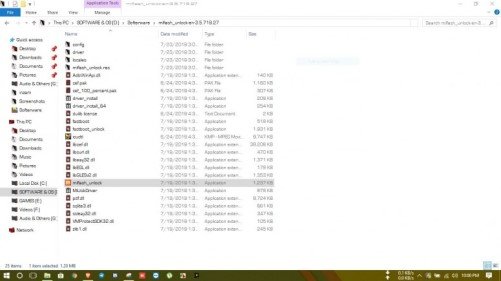 Step 7-
Now sign in your Mi Account that you logged in with on your phone.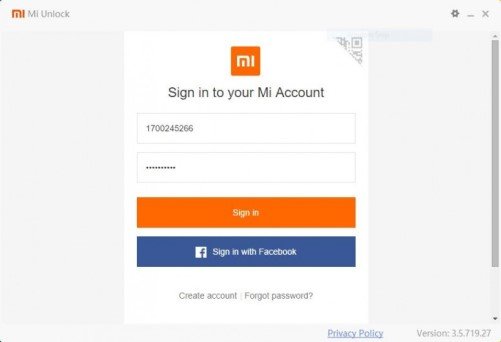 Step 8-
If you have followed all the steps correctly, you will get a prompt on your device with an "unlock" button. Click on that.
Step 9-
Confirm the process by pressing "unlock anyway".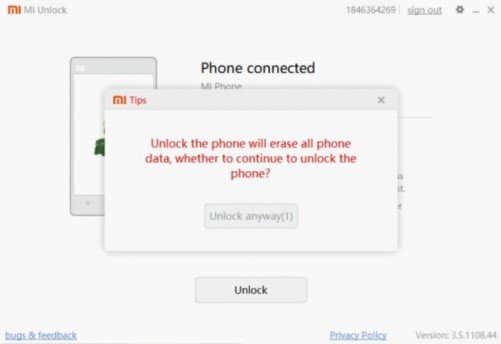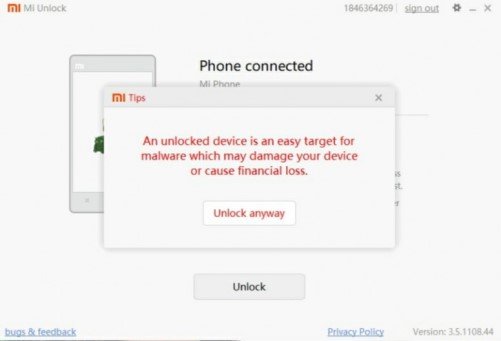 Step 10-
Wait for the process to complete (0% – 100%). Once done, your Xiaomi device bootloader will be unlocked.
Note: This process of Unlocking the Bootloader may fail sometime, in such cases, a countdown will be provided after which you can try the process again