Shiny Hunters Breached Thai e-commerce Platform Bhinneka.com, over 1 million User Data being sold on DarkWeb
The famous hacker's group Shiny Hunters hacked around 11 companies in the recent past. The group is said to breach over 72 million of user data from these companies. Reportedly we came to know that from the 11 companies targeted, one has been Bhinneka.com the Thai e-commerce platform. The group has been selling user data over 1 million user data of Bhinneka.com on DarkWeb.
The entire database of 73.2 million user data is put on sale on the internet black market site for illegal products on the dark web, with a price of 18,000 US dollars (approx Rs 13,56,000)
However, ShinyHunters also peddles user data from each service separately. For 1.2 million Bhinneka users, the price is 1,200 US dollars (approx Rs. 90,000)
You can see the list of data being sold on DarkWeb with Price in the below image.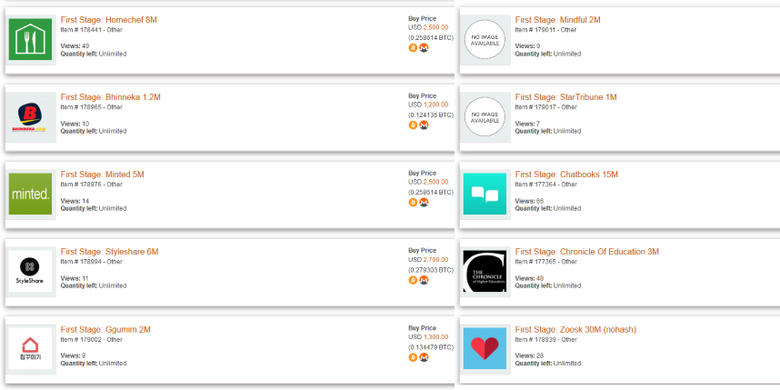 Moreover, the Data Breach of the Tokopedia User Data was also been done by ShinyHunters. The group also uploaded a sample database that had been stolen. Some cybersecurity research communities such as Cyble, Nightlion Security, Under the Breach, and ZeroFOX, believe that ShinyHunter is indeed a group of real cybercriminals.
We are currently investigating our internal system with the National Cyber and Encryption Agency (BSSN) in regard to the alleged data breach

Bhinneka.com implemented a global data security standard called TUV Rheinland's Payment Card Industry Data Security Standard (PCI DSS) to protect its customers

Customer's passwords in the database were always encrypted, adding that the company did not store credit or debit card data or electronic money and other digital goods data, However, it is best for our customers to change their passwords as a preventive measure

Bhinneka.com chief
The reported cyberattack on Bhinneka.com is the third reported data theft attempt on a homegrown e-commerce platform in recent weeks, at a time when online shopping has become more essential amid the COVID-19 pandemic.
The data of 91 million and 13 million users of Tokopedia and Bukalapak, respectively, was also reportedly being sold on the dark web.
[Source: Tekno.kompas.com]