Google has released a new feature that will help you make travel decisions with confidence in this pandemic
Now it has been more than 6 months that people are forced to stay at home and been working from home. To help travellers Google has now introduced a new feature that provides travel advisories and restrictions over the selected destination. With this feature user will be provided tips to its search results, offering key information like hotels and flights availability.
"Because the impact of COVID-19 on destinations can vary, it's important to stay up to date on the latest travel-related information for places you may want to visit. If you're looking to travel soon, here are a few updates to help you make travel decisions with confidence." Google
Google says it is adding information on a percentage of the hotels open with the availability and users will be able to check if the flights are operating in the city or county. After reading about this feature the question which came to my mind was how would Google calculate and check the risk over the required destination.
As the company said this percentage will be calculated looking at the data fetched over the past week based on Google Flights and Hotels data. Google said that the new feature will be available for users to use by next week. Moreover, the company has also recently introduced driving alerts to notify you about COVID-19 checkpoints and restrictions along your route in Google Maps.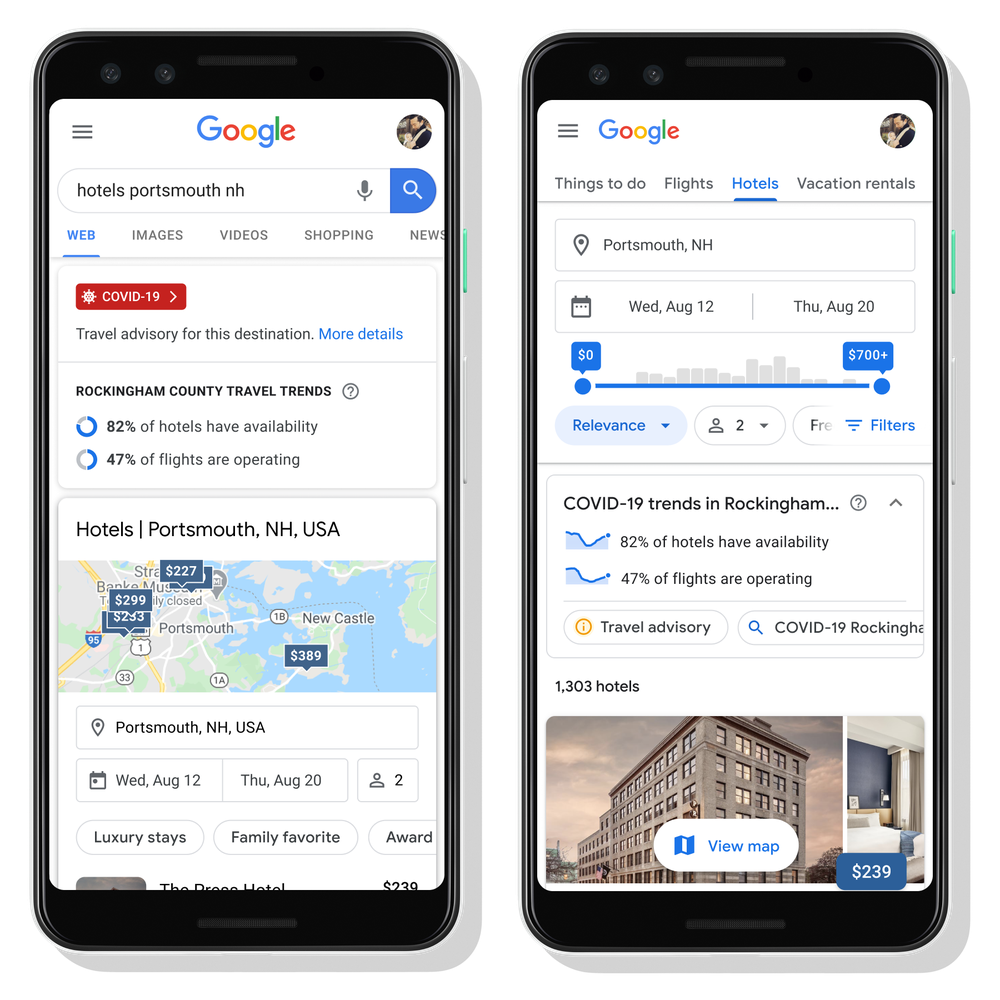 [Source: Google]
As restrictions and advisories begin to lift, we're adding information about travel resuming in a specific destination on Google Search. In the next week, you'll see the percentage of open hotels with availability and flights operating at the city or county level based on Google Flights and Hotels data from the previous week.
In the current situation, many hotels and vacation rentals now offer free cancellation to give travellers more confidence when planning trips. Over this rule, the company said that it will be giving travellers an option to filter the search which will shortlist the results of only Hotels that offer free cancellation.
What are your views over this new feature launched by Google? Do mention in the comment section below. For more news on tech and cybersecurity stay tuned on Android Rookies by subscribing to our newsletter from here.