Google brings fact check information to Google Images
Google's Fack Check tool allows you to easily browse and search for fact checks. For example, you can search for a politician's statement, or for a topic. You can also restrict results to a specific publisher. The Fact Check Tools consist of two tools: Fact Check Explorer and Fact Check Markup Tool. Both tools aim to facilitate the work of fact-checkers, journalists, and researchers. Google does not endorse or create any of these fact checks.
Photos and videos are an incredible way to help people understand what's going on in the world. But the power of visual media has its pitfalls, especially when there are questions surrounding the origin, authenticity, or context of an image.
Starting today, we are surfacing fact check information in Google Images globally to help people navigate these issues and make more informed judgments about what they see on the web. This builds on the fact check features in Search and News, which people come across billions of times per year.
According to Google, now when you will search for an image you may see a "Fact Check" label under the thumbnail image results. When you tap one of these results to view the image in a larger format, you'll see a summary of the fact check that appears on the underlying web page. These labels may appear both for the fact check articles about specific images and for the fact check articles that include an image in the story.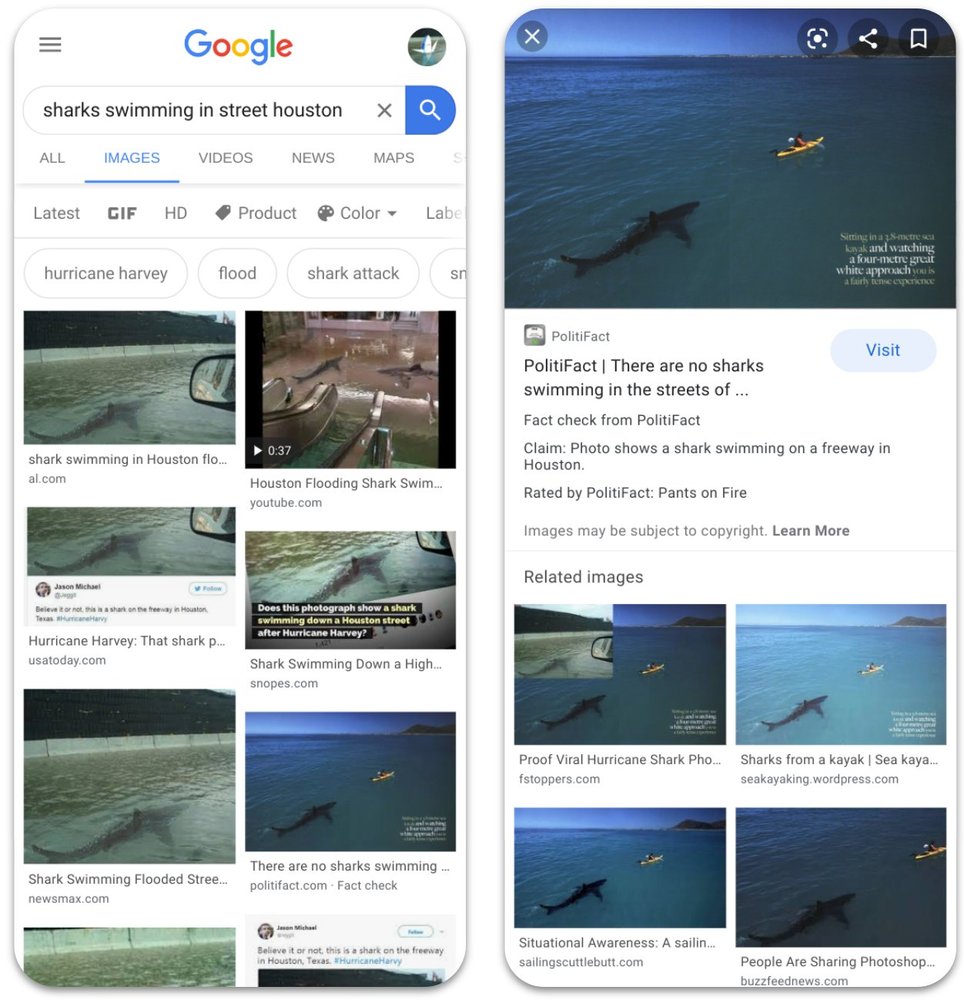 [Image Source: Google Official Blog]
Google's fact check labels are added by "independent, authoritative sources on the web" via Google's ClaimReview process for search results.
Fact-checking has become a key focus of late, with Twitter recently adding a fact check label to a tweet from US President Donald Trump, which sparked a new investigation into the laws which protect social platforms from legal liability for what users post to their platforms.
Just as is the case in Search, adding this label in Google Images results does not affect ranking; our systems are designed to surface the most relevant, reliable information available, including from sources that provide fact checks. To recognize the important work being done by fact-checkers during the ongoing pandemic, the Google News Initiative provided $6.5 million in funding support to organizations around the globe earlier this year.
What are your views on the Fact Check Tool by Google? Do mention in the comment section below. For more news on tech and cybersecurity subscribe to our newsletter from here