The social media giant extends support for Facebook News in more countries
The social media giant announced Facebook News back in October 2019, The dedicated place for news on Facebook was first launched for people in the US. The company says that News gives people more control over the stories they see, and the ability to explore a wider range of their news interests, directly within the Facebook app. It also highlights the most relevant national stories of the day. News articles will continue to appear in News Feed as they do today.
Facebook News is said to be featuring a wide range of content across four categories of publishers: general, topical, diverse, and local news. According to a study done by Facebook, the people living in the US more in their News Feeds, especially around categories like entertainment, health, business, and sports.
As of today, the company wrote "The US launch of Facebook News marked a new chapter in our relationship with the news industry and it's off to a strong start." Facebook basically means to say that it will be extending it's service plans to roll out internationally and aims to launch in multiple countries over the next six months to a year.
The Countries that will be benefited from this service are like to be the UK, Germany, France, India, and Brazil. The company also said that in each country, the publishers will be paid to ensure their content is available in the new product.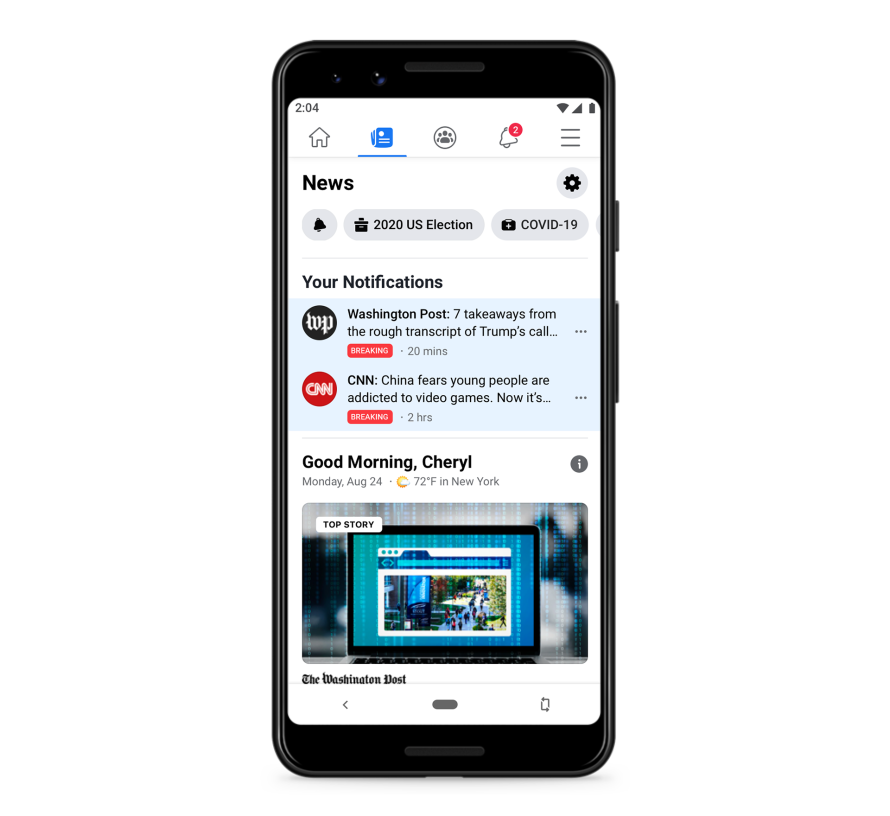 Consumer habits and news inventory vary by country, so we'll work closely with news partners in each country to tailor the experience and test ways to deliver a valuable experience for people while also honoring publishers' business models. We will continue to focus on growing engagement of Facebook News in the US and we're committed to the partnerships we've developed with US publishers to make Facebook News a valuable asset over the long term.
You must be knowing the power of Google News and so is the trend for Facebook news on the US right now. What do you think about this new service from Facebook? Do mention your views in the comment section below. For more news on tech and cybersecurity stay tuned on Android Rookies by following us on Google News.