India vs China: Desi Videshi App provides Indian alternatives to popular foreign and imported products/brands/services
Multiple campaigns have been started in India against China after the rising border problems between the countries. We also saw a remove Chinese apps application developed for removing Chinese applications, unfortunately, it was removed from the Google play store after 2 days of publishing. If you missed it then here is the list of 53 Chinese Smartphone apps that you should remove/uninstall immediately.
The Desi Videshi app provides information on an ever-growing list of 1000+ products/brands available in the Indian Market from any category like Bakery & Snacks, Beauty & Hygiene, Cleaning & Households, Dairy & Ice-Cream's, Drinks & Beverages, Electronics, Home Appliances, Mobile Phones, Fashion, Footwear, Food Grains, Oils & Spices, Health Supplements and many more.
The owner of the Desi Videshi app Siddharth Shinde, Mechanical Engineer said in a tweet that along with my brother I have created the "DESI VIDESHI" App which provides info on 1500 PRODUCTS and provides INDIAN ALTERNATIVES to all FOREIGN PRODUCTS.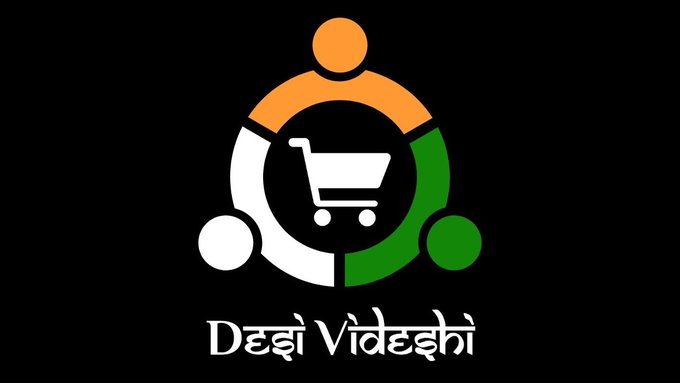 The app has a user-friendly interface Fast and varied ways of navigation ensure users to find information in the way they desire.
• Search by Product: Find information about your desired product by using the search bar
• Search by Category: Navigate through a well-structured hierarchy of Categories and Sub-Categories.
• Search by Company: Find out Products manufactured by any company on the Company page
• Search by Country: Find out popular Companies belonging to a particular Country
Last night we had a talk with the creators of the app (Siddhart Shinde, Mechanical Engineer and Nikhil Shinde, Chartered Accountant) and when asked about how they got inspired for making the app, Siddharth Shinde said

While the coronavirus pandemic was taking its roots all over the world, we were seeing what drastic effects this could have on the Indian economy and this was a frequent topic of discussion between both of us, as we both follow the markets to some little extent. And soon found out the economic situation going out of hands. Then in mid-May, PM Modi gave a speech on being Vocal about Local and to buy swadeshi. We knew that if the nation joined in, this could surely have a positive effect on our economy. We tried to implement it ourselves to search for products manufactured by Indian companies. But the information was not easily available. We realized that if the information is not available easily, people will soon drift away. The easier access to information is, the more people will join in and stay connected to the national movement. So we thought we needed to do something about it and that it would be easiest if the information would be available on a mobile app.
Later Siddharth said that both brothers didn't have experience in mobile app development, so he started to learn app development and his brother compiled the information of the products.
When later asked about how the app will become helpful for the users Siddharth said "There are around 1500 products from various categories(categories in app description). Users can browse through categories, browse through countries, and search in the search bar. This allows you to access information in the way you want. When you select any subcategory, you will find data divided into 2 sides – Indian and Foreign. When you select any product, you can see all of its alternatives (Indian and Foreign) in the same category. When you go to any country, you can see all its companies listed below. You can type-in any product in the search bar and the products, categories, and companies containing the keywords will be listed down. Our intention being, every time user goes out to purchase anything, he should be able to find that product and its Indian alternatives quickly and make the right purchase."
You can download the Desi Videshi app on Play Store from here
What do you think about the Idea of the Desi Videshi creators? Do mention your views in the comment section below. For more news on tech and cybersecurity subscribe to our newsletter from here