Call of Duty Mobile Season 9 will feature New Battle Royal Map, New Shield Turret Scorestreak and much more
Call of Duty: Mobile is one of the most popular mobiles game these days and has millions of active users daily. Tencent Games developed the mobile version of the popular first-person shooter franchise. The creators of Call of Duty: Mobile have successfully managed to engage the interest of the players. Regular in-game updates bring new game modes, new weapons, and a lot more new content.
Call of Duty: Mobile has received a couple of updates over the last several months following its release, adding a slew of new maps and modes to keep users engaged in the gameplay. The leaks of another major update to the game that comes in the come of COD Mobile Season 9 are below:
Release Date:
Season 9 will arrive on 6th August 2020. This is when the Season 8 Battle Pass finishes – usually, the update for the new season arrives a few days prior to the new season start. Battle Royale will be available on the next test server on 17th July. COD_Mobile_Official has responded to a comment on Reddit surrounding the arrival of Battle Royale. They revealed the mode will be available on the next public test build. This shouldn't be too far away, so get ready for BR on mobile!
New Battle Royale Map:
There has been a rumor that Call of Duty Mobile is getting a new Battle Royale map in Season 9. The rumored map is 'Alcatraz,' a small prison island that also appeared in Black Ops 2 and Black Ops 4. Based on the leak, the new map will only host 10v10 Warfare matches where players will get infinite respawns.
Battle Pass, Theme And Main Menu Changes
So far not much has been revealed about the Battle Pass, other than the fact that Viktor Reznov and a WW2 character skin will be available. The overriding consensus is that we will have a WW2 theme next season, or contain a WW2 event. The Main Menus will also change, sporting an image of Firing Range and what looks like a very WW2 themed scene.
Gunsmith
The new Gunsmith weapon attachment system is already live on Call of Duty Mobile Season 9 test servers. Interestingly, in this new system, players will get 10 loadout slots instead of five. Players will be able to equip multiple attachments for their weapons, including the muzzle, barrel, stock, optic, laser sight, grip, magazine, and rear grip. What's more, there will be different types of red dots, laser sights, and holographic sights in the Gunsmith system.
Zombies
COD Zombies was removed all the way back in Season 4. The COD Mobile team had said that they didn't believe the game mode was up to standard to come back to previous seasons but we're hoping they have worked on it and it could be making another appearance. Data-miners found game files involving Richtofen, one of the four main characters in COD: Mobile Zombies.
This could be linked to the return of the much-loved game mode, or it could just be a new playable option in Multiplayer and Battle Royale. If it does return we should see maps such as Nacht Der Untoten (confirmed by development) and Tranzit (which has is yet to release although there is footage of it online).
New Shield Turret Scorestreak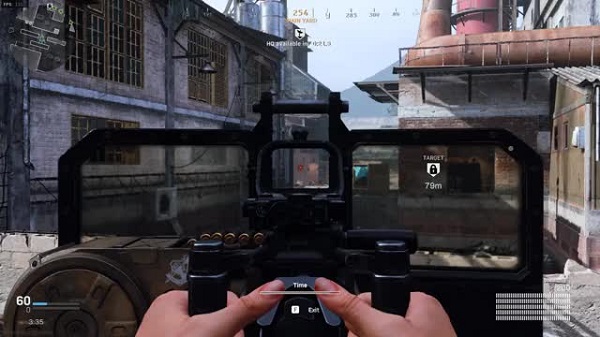 Shield Turret, a fan-favorite killstreak in Call of Duty: Modern Warfare, is coming out with Call of Duty Mobile Season 9. Shield Turret comes with a 50 cal machine gun and a chest shield to protect you from enemies. You can deploy a Shield Turret on a flat surface to fire at your enemies and transfer it to another place if required. However, just like every other Scorestreak, Shield Turret also stays for a limited time.
New 'Equalizer' Operator Skill
'Equalizer' is one of the most potent weapons in Call of Duty: Infinite Warfare. It features machine guns with substantial fire rate to ruin enemies in a close combat situation. And finally, this overpowering weapon is coming to Call of Duty Mobile as the new Operator Skill for Season 9.
Perks
Officials have confirmed that 3 new multiplayer perks are coming to the game:
Restock – Recharge equipment over 20 seconds. Replenish 1 extra Combat Axe
Amped – Take advantage of faster weapon swap and launcher reload speed (excluding swapping to pistols and melee).
High Alert – Your vision pulses when enemies outside of your viewers see you. Mark enemy and their equipment, scorestreak by aiming down sights.
These are the expected features and changes in the next COD Mobile season 9 update. For more news on tech and cybersecurity stay tuned on Android Rookies by subscribing to our newsletter from here.